心里很是开心,有点踏破铁鞋无觅处,得来不费工夫。。。。。
记得去年这个时候,无意间看到一家著名餐馆的月饼传单中,
结果这事一搁就一年了!
When I saw this recipe at Zoe's, I was pleasantly surprised. I remember seeing this Baked Custard Mooncake in a leaflet last year. Led by curiosity, I surfed the net for a recipe, but to no avail. A year later, I've finally found it!
现今,听Zoe说,原来这款月饼早在2012年,已在香港大红大紫,
天啊! 童言无忌!也说明这月饼的魅力啊!
According to
Zoe, this mooncake was all the rage in Hong Kong during the year 2012. In fact, it was so in demand that the number of mooncakes each customer can buy had to be limited! Even Zoe's son loved the mooncake, so much that he actually broke down into tears when the shop ran out of the mooncakes. This just proves how delicious it is!
卡士达内馅
可做300克
食谱参考:
Bake for Happy Kids
25克 奶油,软化
60克 细砂糖
3个 蛋黄(大),略打散
1汤匙 炼奶
40毫升鲜奶油(thicken cream)
60毫升 椰奶
20克 面粉
15克 蛋黄粉
10克 木薯粉
做法:
1。 在一个容器,将面粉,蛋黄粉和木薯粉搅拌均匀。
2。 用手拌器将奶油和细砂糖搅拌均匀。逐粒加入蛋黄,拌匀。 加入炼奶,鲜奶油和椰奶。筛入粉类,搅拌均匀。
3。 把做法(2)的面糊倒进一个蒸盆,中火蒸25分钟。间中魅分钟搅拌一次。置旁待冷。
4 将冷却后的面糊搓成顺滑馅料,包上保鲜纸,收入冰箱待用。(此馅料可收藏于冰箱长达1个星期)。
Smooth and Milky Custard Filling :
Makes about 300g
Recipe adapted from : Bake for Happy Kids
25g butter, softened
60g caster sugar
3 egg yolks (large), roughly beaten
1 tbsp condensed milk
40ml thicken cream (containing 35% fat)
60ml regular coconut milk
20g all purpose flour
15g custard powder
10g tapioca powder
Method :
1. In a small bowl, combine flour, custard powder and tapioca powder.
2. Using a wooden spoon, beat butter and sugar until light and combined. While beating, add in the egg yolks one at a time and beat until combined. Beat in condensed milk, cream and coconut milk. Sift all the flour into the egg yolk mixture and mix until combined.
3. Pour the mixture into a heat resistance container and steam over medium heat for 25 mins with string in every 5 mins. Set aside for mixture to cool.
4. Knead mixture until smooth. Wrap custard in cling wrap and chill it in refrigerator until required. Mixture can be kept in the fridge up to a week before baking.
卡士达月饼皮
可做约24个迷你月饼
食谱参考:
Bake for Happy Kids
100克奶油,软化
30克 白油
90克 糖分
1个 蛋(小),略打散
220克 面粉
35克 蛋黄粉
1/4茶匙发粉
做法 :
1。用电动搅拌器,将奶油,白油和糖粉搅打至松软。间中慢慢加入鸡蛋搅拌均匀。
2。 加入粉类,搅拌均匀。用手搓拌成团。
3。 将面团用保鲜纸包好,收进冰箱至少1小时。
Buttery Mooncake Pastry
Makes about 24 mini mooncakes
Recipe adapted from : Bake for Happy Kids
100g butter, softened at room temperature
30g shortening
90g icing sugar
1 egg (small), roughly beaten
220g all purpose flour
35g custard powder
1/4 tsp baking powder
Method :
1. Using electrical mixer,cream butter,shortening and sugar until light and fluffy. While beating add beaten egg gradually and beat until well combined.
2. Stir flour,custard powder and baking powder into the butter mixture and mix until incorporated. Using your hand mix the mixture together and combine them to form a dough.
3. Wrap the dough with cling wrap and let it rest in the fridge for a least 1 hour.
月饼模法:
表面蛋液:
1个蛋黄 + 1汤匙鲜奶
1。 将卡士达内馅分成每份15克;和卡士达月饼饼皮每份20克,然后将它们都搓圆置旁待用。
2。 将1个卡士达饼皮搓成扁圆形,在中间置一粒卡士达内馅,将之裹成一粒圆球。
3。 将圆球轻按在已撒上面粉的月饼模里,然后轻轻敲打,让月饼顺势脱模。
4。 将做好的月饼排放在已铺上油纸的烤盘上,刷上蛋液。
5。 放入已余热烤箱,以165'C烤25分钟即可。
6。 烤熟的月饼待冷才可享用。
温馨提醒 :
1。为了避免饼面爆裂,你可以选择不加发粉,当然口感就没那么酥了。
2。又或在进入烤箱前,先在冰箱冷化,这样月饼的形状会较固定,不容破裂。
Shaping mooncake :
Egg wash:
1 egg yolk
1tbsp milk
1. Divide the custard filling into 15g each and pastry dough into 20g each. Shape each into balls. Set aside.
2. Using a lightly floured hand, flatten a portion of pastry dough into a flat and round circle. Place a custard ball in the middle of the flattened dough. Enclose the custard filling inside the pastry and roll it into a smooth ball.
3. Press the smooth ball gently into a lightly floured mooncake mould. Then tap lightly to de-mould.
4. Arrange the shaped mooncake in a lined baking tray. Brush the top with egg wash.
5. Bake in a preheated oven at 165

°

C for 25 mins.
6. Allow the Custard Mooncakes to cool at room temperature before serving. The mooncakes can feel cookie-like after they are freshly baked and will develop a moist and tender pastry after subsequent days.
Note :
To minimize the chances of the mooncake cracking, you can:
1. choose to not use baking powder, but you will get a flat pastry without a flaky texture.
2. chill the shaped mooncake before baking as it will help to retain the shape better.
°C
当月饼还在烤炉里烤着时,

浓郁的奶香味早已弥漫整个厨房;
Due to my curiosity, I decided to get to work immediately. As the mooncake was baking, its milky custard aroma wafted around the entire kitchen. The taste was even better, enhanced by the flaky texture. If you like the taste of milk and egg yolk, this is a mooncake for you!
谢谢Zoe的无私分享,我终于烘出了好吃的卡士达月饼。
I would like to thank Zoe for her selfless sharing, I finally baked my first tray of Custard Mooncake.
@@@@@@@Enjoy!@@@@@@@
This post is linked to the event, Little Thumbs up organised by Doreen from my little favourite DIY and me, Bake for Happy Kids, hosted by Diana from
Domestic Goddess Wannabe
at this post.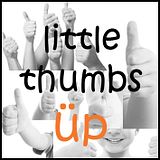 - See more at: http://www.bakeforhappykids.com/2014/08/mini-baked-custard-mooncakes.html#comment-form
This post is linked to the event, Little Thumbs Up organised by Bake for Happy Kids and My Little Favourite DIY, and hosted by Diana from The Domestic Goddess Wannabe
I am submitting this post to Best Recipes For Everyone August Event : Mooncakes hosted by XuanHom's Mom Kitchen Diary.
Shaping the Mooncakes
Sift flour, custard powder and baking powder into the butter mixture and mix until incorporated.Using your hand, mix mixture together and combine them to form a dough. - See more at: http://www.bakeforhappykids.com/2014/08/mini-baked-custard-mooncakes.html#comment-form
Sift flour, custard powder and baking powder into the butter mixture and mix until incorporated.Using your hand, mix mixture together and combine them to form a dough. - See more at: http://www.bakeforhappykids.com/2014/08/mini-baked-custard-mooncakes.html#comment-form